Leading with the Brain in Mind
Five unexpected lessons about leadership and the brain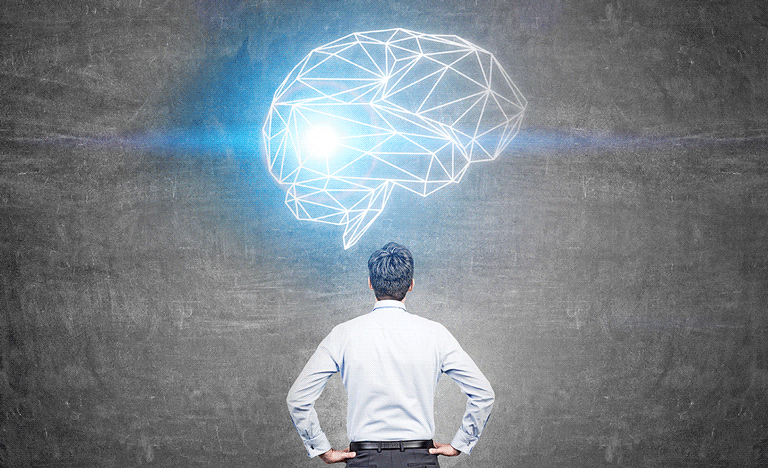 Leadership expert Sandra McDowell, speaker at the 2017 Toastmasters International Convention and author of Your Mother Was Right: 15 Unexpected Lessons About Leadership and the Brain, shows how neuroscience provides new insights into human nature and behavior. Neuroleadership, a new and developing discipline, helps explain why leadership efforts and organizational change initiatives are unsuccessful. Here are five insights from her book (all based on motherly advice) that can help you support effective leadership and sustainable change:
1. Go To Bed
According to a National Sleep Foundation poll, more than 30% of the population is sleep deprived. Sleep deprivation impacts mood and can create health problems such as stroke, diabetes and heart disease. Getting a good night's sleep makes a big difference in your personal well-being and your cognitive performance.
2. You Are What You Eat
Does your diet impact your mood and the way you act personally and professionally? For most of us, when we're hungry, we get grumpy or angry. Although it's common sense to eat when we're hungry, it is easy to fall victim to that "one-more-thing-to-do" before we eat trap. This doesn't bode well for those we lead.
3. Count To 10
Overreacting in the workplace (often due to sleep deprivation and a poor diet) is hard on the reputation and can be tough to overcome — especially if you're a leader. Maintaining an environment free from perceived threats will improve the performance of those you lead. When you count to 10 before reacting to a stimulus that is about to set you off, it allows your thinking brain to process so that you can respond rationally rather than emotionally.
4. Pay Attention
Mindfulness, also known as meditation, is good for your health. Research has shown that mindfulness training reduces stress hormones in the body, boosts immunity and increases focus. Research has also shown that a distracted state of mind is often more anxious, stressed and depressed — which can lead to decreased engagement and performance.
5. You Can't Do Two Things At Once
Frequent multitasking has been linked with memory impairment, increased stress levels and inability to focus on important or complicated tasks. Just as you need to be conscious of your own attempts of multitasking, as a leader you need to be conscious of the environment in which you and your team members work. It's your responsibility as a leader to create a culture that fosters and supports focus.
Excerpted fromYour Mother Was Right: 15 Unexpected Lessons About Leadership and the Brain, by Sandra McDowell.
Pathways Makes Members Feel "Invigorated"
According to "Paths of Progress," an article in this month's Toastmaster magazine, members who are "looking for a spark," have found it in Pathways. "After years of feeling that speaking had become routine and not a challenge … I was enticed by Pathways to again explore the awe and wonder of public speaking," said longtime member and DTM, Paul White.
New Translated Materials
How to Build a Toastmasters Club (Item 121) is now available in eight languages: Arabic, French, German, Japanese, Portuguese, Simplified Chinese, Spanish and Traditional Chinese. This comprehensive step-by-step guide gives tips, tools and best practices to build a strong and lasting club experience. You can download a digital copy from the Toastmasters website Resource Library in either the Starting a Club or Translations categories.
Sponsors and Exhibitors: Catch Early-Bird Savings Before February 28!
Would you or anyone you know like to exhibit at or sponsor the 2018 Toastmasters International Convention? Save 100 on exclusive packages during the Early-Bird Special, which ends February 28. This is a great chance for individuals or companies (as well as district corporate sponsors) to showcase products or services that are relevant to attendees.
Spread the Word: Grow Your Club
Wouldn't it be great if everyone who visited your club joined? Member recruitment is a common challenge for Toastmasters clubs worldwide. Thankfully, there are many resources and techniques available to help your club develop an effective recruiting program. Read tips from fellow members, watch a video and view additional photos in this Toastmaster magazine article.
Get Recognition for Adding New Club Members!
Participate in the Talk Up Toastmasters membership-building program, now through March 31. Encourage your members to invite guests to special meetings where they can learn about the benefits of membership.
Prepare for April Dues Renewals
You can submit renewal payments through Club Central beginning February 12. Please get prepared to collect dues renewals from your club members, and be on the lookout for a reminder email before the end of this month.
Discover New Ways to Grow Your Club
Check out the newly updated Membership Growth manual (Item 1159) for best practices on building membership as well as creative tips on marketing programs, promotion and publicity for your club. This item is available as a free digital download.
2018