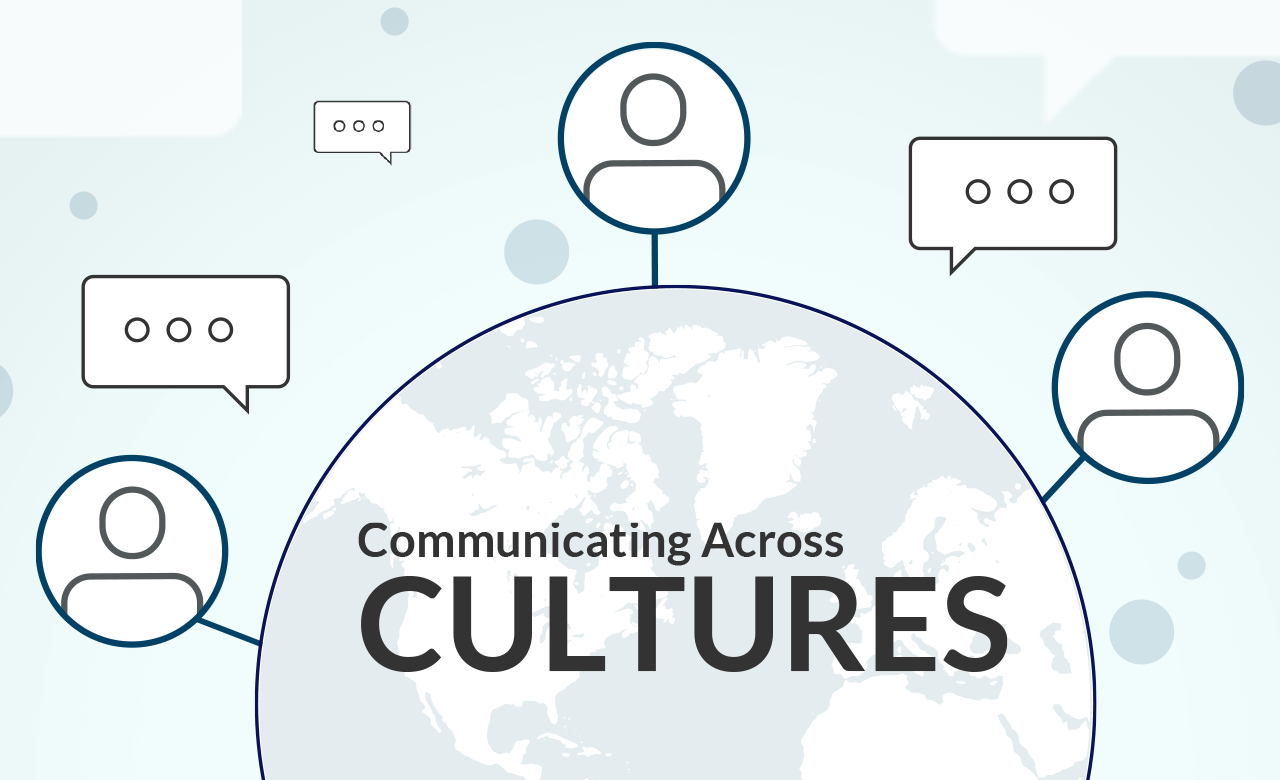 Featured Article
Be a better leader by making note of cultural nuances and acting accordingly, as our panel of webinar experts advise.
| | |
| --- | --- |
| | Announcements |
SHARED NEWS
2020 Virtual Convention — Don't miss out on the free virtual convention! Learn at education sessions, be inspired by this year's Golden Gavel recipient, and cheer at the World Championship of Public Speaking®. It all takes place August 24–29. Register now and invite your friends and family!
It's Almost Time for the Semifinals — Get ready to cheer for the 2020 International Speech Contest Semifinalists! During the Toastmasters International Virtual Convention, 28 contestants will compete in four semifinals for a chance to advance to the World Championship of Public Speaking®. View the full agenda for dates and times.
Why Toastmasters? — Are you looking for an easy and interactive way to share information with guests? Share the "Why Toastmasters?" webpage with them! On this web page, guests will find all of the same information found in the Guest Packet, including Toastmasters' structure, how they will grow, and details on how to join a club.
Be Our Guest — You might be wondering how your club will gain new members this year, especially when COVID-19 has cast its shadow, prompting clubs around the world to move online for their meetings. In this August Toastmaster article, learn some tried-and-true techniques to aid your mission, whether your recruiting efforts are aimed at online meetings or the traditional in-person club setting.
Quarantine Toastmaster — It's time to get creative! The Traveling Toastmaster is adapting to the times. Try visiting your front yard, balcony, or local park and snap a picture with some Toastmasters memorabilia or attire, your online magazine on a device, or a previous print edition. Send your imaginative photo to photos@toastmasters.org for your chance to be featured in our Quarantine Toastmaster section of the magazine.
Dual Member, Dual Benefits — As a Toastmaster and a Rotarian, Mark Burchill, DTM, is watching the alliance between the two organizations spark new learning and leadership opportunities for members of both groups. Discover how Mark's dual membership has impacted his life, and how you, too, can support and benefit from Toastmasters teaming up with Rotary.
I Have Something to Say — Intrigued by the connection between public speaking and success in life, veteran journalist John Bowe joined Toastmasters to better explore how spoken words can serve as medicine, especially in our disconnected world. Learn how public speaking used to be as valued a skill as writing, the origins of speech training, and what he gained through his Toastmasters experience in his book I Have Something to Say. Bowe will also be presenting at the 2020 International Convention, taking place online August 24–29.
Town Hall Preview — Be informed before you vote! Get a sneak peek of the Town Hall as the Toastmasters International Executive Committee answers your questions about the proposals that will be voted on at the upcoming Annual Business Meeting in an informative video. Click here to watch on YouTube and here if you are in China and cannot access the first link.
Communicating Across Cultures Webinars — On July 29, 30, and 31, Toastmasters International hosted a series of free webinars that provided attendees with expert insights on communicating across cultures. You can view the webinars here; we encourage you to share them with anyone who may benefit and post them on your club and District websites and social media channels.
Hear's Your Gift — Planning on making a purchase from the Toastmasters Online Store for your club or for a District event? Or simply looking to purchase some Toastmasters apparel? If you have 25 USD worth of products in your cart, use code EBFREE to receive a pair of earbud headphones with your order! Offer valid August 1–31, 2020. Not valid with any other offer or on gift card purchases.
CLUB NEWS
Add Members, Win an Award — Make membership building fun by encouraging everyone to participate in the Smedley Award program, which runs from August 1 through September 30. When your club adds five new, reinstated, or dual memberships to your club with a join date of August or September during the contest period, you'll earn a special ribbon to display on your club banner! Plus, you'll receive a 10% discount on your next club order from the Toastmasters Online Store!
Set New Members Up for Success — Keep your new members engaged by using the recently created New Member Orientation PowerPoint. This resource will allow a club officer or mentor to introduce Toastmasters International and the Pathways learning experience to new club members while setting them up for success.
Collect Member Dues Soon — Club officers are responsible for collecting and submitting member renewal payments twice a year, in April and October. October 2020 renewals will be accepted beginning August 10 to allow ample time to collect and submit dues payments online in Club Central. Please also review Dues FAQ.
Submitting Payments — The preferred method of payment to Toastmasters International is by credit card. We cannot accept international money orders, even if they are in USD. If your club has submitted payment by wire transfer and has not received communication from World Headquarters, email the confirmation of the wire transfer (commonly called the SWIFT Receipt) to our Finance team (financequestions@toastmasters.org). They will ensure that the funds are allocated to your club for the purpose of renewing your members. Please note that our 10 USD fee only covers our transfer costs, so you should be planning for the intermediary fees when transferring.
Assign a Proxy — Make sure your club's voice is heard by assigning a proxy for the 2020 Annual Business Meeting by August 18! This is an important time to cast your club's vote—in the International Officer and Director elections, as well as for Proposals A and B: Amendments to the Bylaws of Toastmasters International. Please email proxyinfo@toastmasters.org with any questions and make note of Proxy Information.
Congratulations Club Coaches! — We applaud all the club coaches who were successful for the 2019–2020 Program Year. If your second program year as a coach has expired, and you were not able to complete the task, do not fret—you may be reappointed! For reappointment, please speak with your District Director or Club Growth Director and have them submit a request to World Headquarters before August 31, 2020. Club coaches who can be reappointed will be sent a communication later in the month.
DISTRICT NEWS
Area Directors: Visit More Clubs — Area Directors play a crucial role in the positive rapport that Districts maintain with their clubs, largely through club visits. While two visits a year are required, Area Directors who visit at least 75% of the base number of clubs in their Area can meet one of the qualifying requirements of the Distinguished Area Program by logging into District Central and submitting an Area Director's Club Visit Report. Please note that Area Directors may conduct their visits online as needed.
Region Advisor Application Process Opens September 1 — Would you or someone you know like to be a Region Advisor? It's a rewarding opportunity to continue your leadership journey by supporting and coaching District leaders as they work toward the District mission. This volunteer position spans a 15–month term and reports to the International President. Applications for the 2021–2022 program year are available online and due by September 30. If attending the Virtual Convention, check out the Leadership Roles Booth for more information on the Region Advisor Program.
New Clubs — Clubs chartering in September, the last month of the dues renewal periods, may wish to submit membership dues amounting to 52.50 USD per person. The extra 7.50 USD per person will be applied to pay the prorated renewal dues. By doing this, your club will not have to collect dues from each member twice in two months.
| | |
| --- | --- |
| | Reminders |
SHARED NEWS
Help Your Club Grow — Adding new members is a great way to revitalize your club experience! Here are three easy steps to help you with the process. Step 1: Make sure your club's information is always up to date in Club Central. Step 2: Get into a habit of checking your email every other day to see if anyone has tried to contact your club. Step 3: Make sure you reply to all emails from prospective members in a timely manner. You may also consider putting your online meeting information in your "Club Contact and Meeting Information" section in Club Central to help guests attend meetings. For more helpful tips, read the Find a Club Best Practices.
Plan for a Successful Year — Congratulations to all new club officers! This is a fulfilling opportunity to grow as a leader and help your club members achieve their goals. Prepare for your term by referring to the Club Officer Resources, the digital Club Officer Kit, the online officer tutorials, and navigating Club Central tutorials. It is also recommended that your executive committee meets to discuss the club budget and Club Success Plan.
Brand Manual —The new Brand Manual is here! It has been updated to reflect the look and feel of our templates and marketing materials and is easier to use and follow. Please take some time to get acquainted with some basic Toastmasters International brand guidelines, as well the current design elements.
Rotary Alliance Brand Guidelines — We have received messages from members who want to promote the alliance, create events with their local Rotary club, or simply invite Rotarians to their meetings. These brand guidelines will provide you with some information on the partnership and a simple way to ensure your materials are compliant.
Use Rotary Course Flash Sheet — Curious about the educational content being developed for Rotary by Toastmasters as part of the alliance? You're not alone! Use this Toastmasters/Rotary Educational Course Flash Sheet to be more prepared with information for yourself, other Toastmasters members, and for Rotary members who might visit your club. It will help you quickly and easily familiarize yourself with the new Rotary curriculum. Remember, these courses are not available to Toastmasters members because the content is taken directly from the more comprehensive Pathways program, already available exclusively to Toastmasters.
Rotary Alliance Presentation — Share more information with members about the Rotary Alliance by delivering the Rotary Alliance Presentation. This can be conducted in your club or as an elective during a training program. Be sure to check the notes on each slide for details.
Rotary Course Update — Two more Toastmasters-developed courses for Rotary and Rotaractors members are now available! The Inspirational Speech and Interpersonal Communication and Networking courses are live on Rotary International's Learning Center that can be accessed by their members.
Online Club Fliers — Invite members and guests to join your club's next online meeting! Use these customizable fliers to alert current and prospective members to your club's online details. Now available in Arabic, English, French, German, Japanese, Korean, Portuguese, Simplified Chinese, Spanish, Tamil, and Traditional Chinese!
Updated Billboards and Ads — Check out the recently updated billboard and print ads! Use these ads on billboards, in magazines, or local newspapers to spread the word about your club.
Tips for Being More Inclusive — Having a club that is inclusive and welcoming to people of all abilities should be something all leaders strive for. Learn some easy tips and basic accommodations to help members who are visually or hearing impaired, or have a physical disability, reach their goals.
Receive Crucial Information — Please be sure to review your Privacy and Consents and ensure you are set up to receive emails so you don't miss out on important information. If you have previously "Unsubscribed" to Toastmasters emails, please send a message to marketing@toastmasters.org and ask to be added back to our mailing list.
Privacy Policy — Toastmasters International believes the privacy and information security of its members is vital to our Core Values. As a club officer, you have been entrusted with the contact information of each of the members of your club. Per Policy 4.0, Section 4, of the Toastmasters International governing documents, leaders at all levels of the organization have a duty of care to ensure that this information is not used for any purpose other than official Toastmasters business. World Headquarters has seen an uptick in the number of complaints regarding the misuse of Toastmasters' contact information—specifically, business solicitation, political campaigning, and other forms of activity which are prohibited under Policy 3.0, Section 4.A.VI. As a leader of your club, we ask that you remain vigilant to, and work to correct, any attempts to use Toastmasters electronic and physical mailing addresses, social media, and even club- and District-level meeting spaces for these sorts of activities.
Membership Applications — We recently updated our membership application! All new members who join the club are required to fill out a membership application. Clubs are also required to keep copies of each new, dual, reinstated, and transfer members' applications. Download the Membership Application, which is available in 12 languages, by clicking here. As a reminder for new officers, transfer applications must be sent to World Headquarters for processing, as transfers cannot be completed online.
DISTRICT NEWS
Help Clubs Assign a Proxy — District Directors are encouraged to contact club officers and ensure a proxy is selected to vote in time for the 2020 Annual Business Meeting. This is an important time for clubs to cast their vote—in the International Officer and Director elections, as well as for Proposals A and B: Amendment to the Bylaws of Toastmasters International. Proxy assignments must be made by August 18! Please email proxyinfo@toastmasters.org with any questions.
| | |
| --- | --- |
| | Recognition |
SHARED NEWS
Congratulations to All Toastmaster Clubs! – We want to congratulate all of our clubs and the perseverance they have shown through the coronavirus disease (COVID-19) pandemic. Club Distinguished Award statuses are currently official on our Dashboard page if you have not had a chance to view them! Many clubs were awarded Distinguished Status or higher along with many others earning the new club-level awards Online Ovation/Education Award Silver, Online Ovation/Education Award Gold, The Great Revival Award, Membership Consistency Award, and Membership Resiliency Award. If your club earned these awards, they will appear in the Club Achievement section in Club Central.
DISTRICT NEWS
Congratulations, Distinguished Districts – For the 2019–2020 program year, 20 Districts met their goals and achieved Distinguished or better status in the Toastmasters International District Recognition program. There were seven Smedley Distinguished, one President's Distinguished, five Select Distinguished, and seven Distinguished Districts. Well done!
| | |
| --- | --- |
| | Training |
CLUB NEWS
Attend Club Officer Training by August 31 — Be the best officer you can be by attending Club Officer Training, as outlined in this schedule. Your club can also earn Distinguished Club Program (DCP) credit if your District's Program Quality Director reports your officer training details on District Central by September 30.
DISTRICT NEWS
Train Club Officers by August 31 — When club officers are well trained, club members are better served, leading to increased member retention and greater satisfaction. Help club officers be the best they can be by encouraging them to attend Club Officer Training, which continues through August 31. Clubs will also earn Distinguished Club Program (DCP) credit if the Program Quality Director reports the training details via District Central by October 31.
2021 Mid-year Training — Be the best District leader you can be by attending Mid-year Training! More information will be available soon.
Additional Leader Letters
---
---
---
---
---
---
---