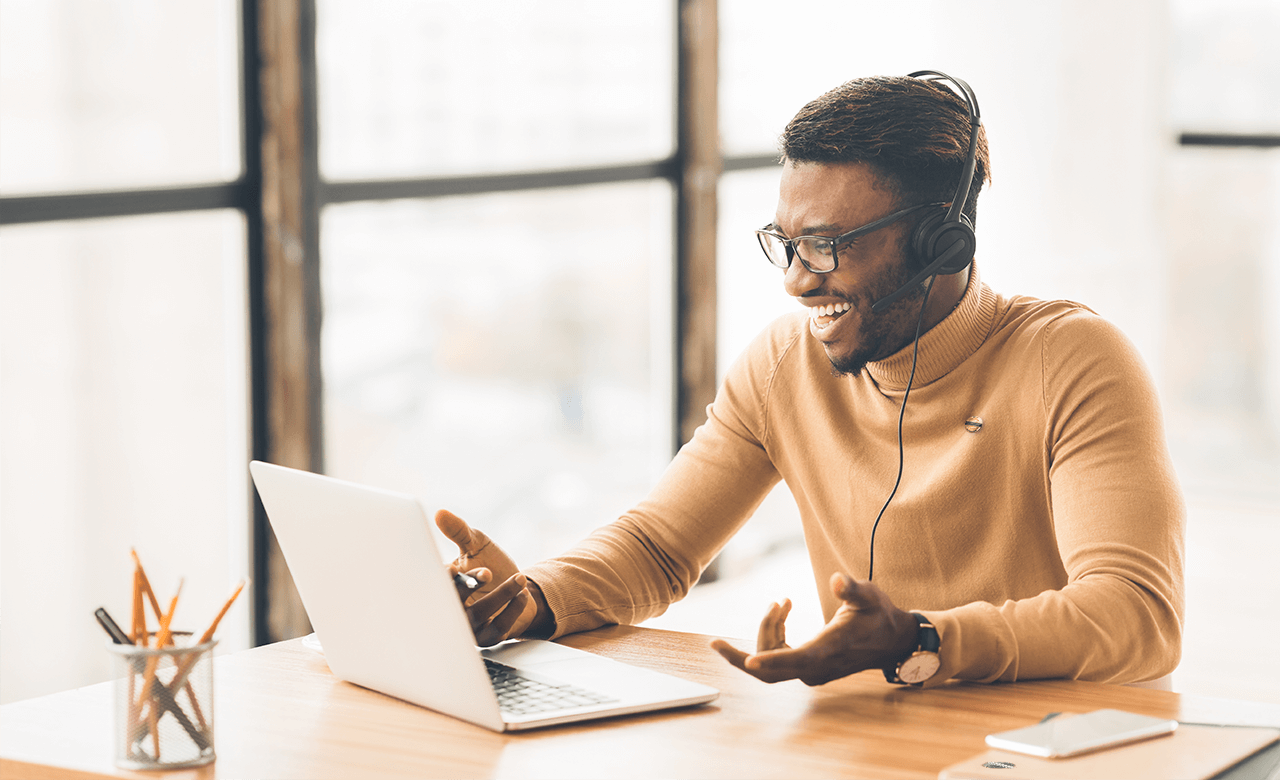 Featured Article
These are the times that test true leaders; it's up to you to adjust and bounce back, pulling your team up with you.
| | |
| --- | --- |
| | Announcements |
SHARED NEWS
Toastmasters Coronavirus Updates — The health and safety of all Toastmasters is our top priority and we are continually monitoring the impact of the coronavirus disease (COVID-19). To see the latest communications about the coronavirus, please visit our new dedicated webpage.
Online Meeting Tips — We have created a hub dedicated to online meetings! Click here for online meetings tips and tools. Follow us on social media for Toastmasters Online Tips and Virtual Victories to see how other clubs are conducting their meetings online and staying connected.
Update Your Online Club Status! — If your club has made the move to meet online, please indicate that in your Club Demographic section of Club Central. Click the "Yes" button for Online Attendance and then save your changes. This will let your members and potential guests know that individuals can participate in the club online. Additionally, in the Club Contact and Meeting Information section, you may update the club's street address and type "Online" into this field.
New Zoom Tools — With many now turning to Zoom for online club meetings, Toastmasters branded tools have been created. There are several virtual backgrounds to choose from, including some featuring Toastmasters' core values in different languages, as well as green, yellow, and red backgrounds to be used by timers. Other tools include banners and a logo that can be displayed at the top of the meeting invitation page and webinar-related pages, such as the invitation page, registration page, and in the email invite. Use these and show your Toastmasters spirit while staying connected virtually!
Leadership Award Extension — Due to the recent and continuing global COVID-19 concerns, an extension has been granted for members working to complete the final roles (club coach, sponsor, and mentor) required to achieve their Advanced Leader Silver (ALS) and Distinguished Toastmaster (DTM). This extension also applies to the High Performance Leadership project and the club coach provision of earning credit towards the District leadership requirement. Members may submit for their Leadership Excellence, ALS or DTM awards in the traditional program through June 30, 2021. For additional information or clarification, email clubquality@toastmasters.org.
Suddenly, Life Is a Series of Table Topics — Learn how Toastmasters—especially Table Topics®—has prepared members to face these unprecedented times in real time. While your routines and assumptions have been shelved in the face of a new normal, the courage gained in Toastmasters can help you handle any changes or disruptions with poise, decisiveness, and occasional humor. Read this relevant viewpoint and remember, we're all in this together.
Leadership is About Behavior, Not Titles — How you behave as a leader comes down to communication. Do you look people in the eye? Do you slam doors? Do you say one thing and do another? You are communicating through your behavior every second of every day, whether you are aware of it or not. Learn seven techniques to help you better-communicate and connect as a leader in this April Toastmaster article.
2020 International Speech Contest Semifinals — This year, following the region quarterfinal level, each region will send two contestants (who will be randomly assigned) to one of four International Speech Contest Semifinals to be held during the International Convention in Paris, France. The regions for each semifinal have been determined, so be on the lookout for updates regarding who will represent your region!
Hear the Savings — Enjoy music and take phone calls in style with Bluetooth Earbuds! Save 25% when you visit the Toastmasters Online Store and use promo code CONNECT. Offer valid April 1–30, 2020. Not valid with any other offer.
CLUB NEWS
Renewal Dues Deadline Extension — To provide added support to our members and clubs as the coronavirus continues to impact Toastmasters around the world, the Board of Directors has extended the April renewals due date from April 1 to April 30. Remember, to keep clubs in good standing, payment for a minimum of eight members—at least three of whom were members of the club during the previous renewal period—are due April 30, 2020. To view Toastmasters communications related to the coronavirus disease (COVID-19), please go to www.toastmasters.org/covid-19.
New data for Base Camp Managers — Want to know who recently completed a level in your club? You can now find out from the Member Progress reports. The new Level Completions report will show you everyone in your club who completed a level in the past 90 days. Log in as Base Camp manager to view the report.
Talk Up Toastmasters Award 2020 — Check out the clubs that have earned this award; they will be announced here later this month.
DISTRICT NEWS
Access Our Email Signature — World Headquarters would like to share its email signature with you! You can now better-represent Toastmasters when talking to clubs, members, and reaching out to other organizations. You can find the instructions for setting your signature here.
| | |
| --- | --- |
| | Reminders |
SHARED NEWS
Sign Up for Toastmaster Online — With so much of life happening virtually now, it's a great time to fully commit to Toastmaster magazine online. View April's issue and listen to tips from the Toastmasters Podcast hosts on how to produce a podcast with interesting content and so much more. Take the opportunity to opt out of the print edition, if you haven't already. Go paperless and subscribe to receive an email each month when the online magazine is available.
Traditional Program Ending — June is right around the corner and along with it, the last day to earn credit for an education award in the traditional education program—June 30, 2020. Awards must be submitted in Club Central or to World Headquarters by June 30, 2020 (for all except ALS and DTM). If you have questions, the Education Services Team is ready to help.
Reply to Prospective Members — World Headquarters receives many replies to emails that should be going directly to prospective members. Please remember to reply to the person that reached out to your club—by creating a new email and sending it directly to their email address; don't just reply to the email coming from World Headquarters. To help, we updated the automated email clubs receive in order to be clearer on how to properly reply to prospective members. We've also heard that some clubs that use FreeToastHost had issues receiving prospective member emails, so we whitelisted clubleads@toastmasters.org to ensure emails make it to your inbox. Another way to ensure prospective member emails are delivered to your inbox is to add clubleads@toastmasters.org as a contact in your email service provider.
Link Up on LinkedIn — Is your club or District utilizing LinkedIn? If not, consider creating a page to improve your marketing efforts and share news with fellow members. Download the LinkedIn Step-by-Step Guide for instructions on how to create your own page.
Use New Email Banners — Updated email banners are now available in burgundy and navy. Use the banners to add a pop of Toastmasters-branded color to your emails. Check out the Brand Portal webpage for more recently updated resources.
CLUB NEWS
Access to Base Camp — Members who have not paid their dues for the April 2020 renewal cycle will be unable to access Base Camp on May 1. Please verify that all active members have paid their dues. If a member will be renewing their membership with your club, they will regain access to Base Camp and the online Pathways learning experience 24 hours after their membership dues have been processed.
Retain Access to Club Central — Club officers who have not paid their dues by April 30, 2020 will be unable to access Club Central to conduct club business 30 days after their membership expires. Please verify that all club officers have paid their dues. If a club officer will not be renewing their membership, hold a special election to elect a replacement and then update your club's officer list with the changes.
Wire Transfer Payments — Has your club submitted member renewal information that is still not reflected on your club's roster? If your club has submitted payment by wire transfer and has not received communication from World Headquarters, email the confirmation of the wire transfer (commonly called the SWIFT Receipt) to our Finance team (financequestions@toastmasters.org). They will ensure that the funds are allocated to your club for the purpose of renewing your members.
Appoint a Club Leadership Committee — At least two weeks prior to officer elections, clubs should appoint a Club Leadership Committee, then elect officers at the first club business meeting in May. Submit your club officer list between May 1 and June 30 for credit in the 2020–2021 Distinguished Club Program. For more information on the nomination and election process, view pages 56–59 in the Club Leadership Handbook.
DISTRICT NEWS
Distinguished Area Program Credit for Both Rounds of Visits — Area Directors must submit reports for 75% of their clubs for both rounds of visits to receive credit in the Distinguished Area Program. After each club visit, submit an Area Director's Club Visit Report online through District Central. Second-round submissions are due May 31.
Is Your District on Track to Distinguished? — With only three months left in the 2019–2020 District Recognition Program year, the best way to make sure your District is on target is by regularly monitoring the District Performance Reports.
Prepare for District Leader Transitions — District elections are right around the corner and managing the transition to the next program year is critical for success. View the Leadership Transition webpage for suggestions on how to begin planning. If you need help, please email the District Leader Support team.
Submit New Club Documents Early — More clubs charter in May and June than at any other time, so beat the rush and send your new club forms early for timely processing. If you have questions, review the How to Build a Toastmasters Club manual or email the New Clubs Team.
| | |
| --- | --- |
| | Recognition |
DISTRICT NEWS
Welcome 2020–2021 Region Advisors — Be sure to congratulate the newly appointed 2020–2021 Region Advisors. RAs are here to support you in fulfilling the District mission. Learn more about their role here and how your District will benefit by working with your RA.
Additional Leader Letters
---
---
---
---
---