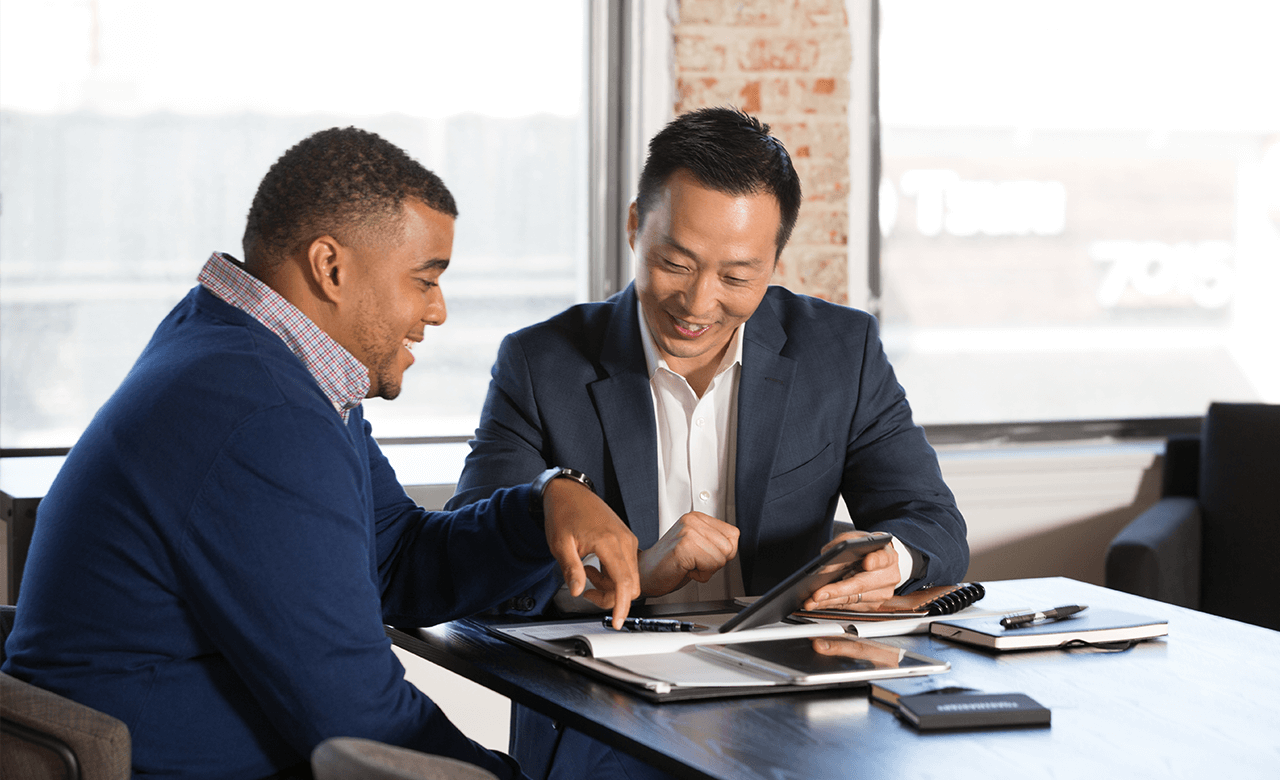 Featured Article
Counsel others and find inner peace in the process.
| | |
| --- | --- |
| | Announcements |
SHARED NEWS
Discover Denver Charm! - Join your peers at the most wonderful event of the year: the 88th Annual Toastmasters International Convention to be held August 21–24 in Denver, Colorado, United States, our new World Headquarters home! Aim high when you sign up for the lowest pricing: Registration and early-bird pricing opens April 10—mark it on your calendar now, and be on the lookout for an upcoming email.
Four Steps to Wow! - Your club is four simple steps away from submitting its very own Wow!Factor video. Follow this quick and easy tutorial and get ready to send us your wow! 1. Invite all your club members to attend the recording at the place you normally meet. 2. Pick a member to act as the club spokesperson. 3. Use your cell phone or video camera to record your club message. 4. Explain what makes your club so great and different. The top three videos chosen from those submitted by May 15 will win Wow!Factor promo kits! Need Wow!Factor video inspiration? Watch how the club Happy Masters wows!
Is Your Club In? - Help us to help your club by committing it to the Wow!Factor Project! Go to the Wow!Factor webpage and click on We're In! to let us know how your club is participating and receive a limited-time offer of 25% off when you order 20 or more Wow!Factor buttons for your club!
Commit to Toastmaster Online - It's a great time to take advantage of Toastmaster magazine online—just log in with your member credentials to view the current issue and begin your interactive experience. Inside April's edition, learn leadership lessons from PIP Mohammed Murad and enjoy an exclusive podcast and video. Discover how to make an impact with the volume of your voice, which includes audio tips. Read and listen for advice on what to do when your club meeting goes off course. If you like what you see and are partial to online content, take this opportunity to opt out of the print edition. Go paperless and subscribe to receive an email each month when the online magazine is available.
Translated Resources: Download for Free! - Did you know that the marketing materials Find Your Voice, Your Path to Leadership and Navigating Pathways are available as free digital downloads in the Resource Library? They are currently offered in nine languages, with Korean coming soon. The Resource Library also includes many other free translated items that you can search for by language or in the Translation Category.
New Tips for Success Webpage - Now found all-in-one-place on the newly created Toastmasters Tips for Success webpage, a roster of helpful resources will help improve communication and build leadership skills. Share with prospective members and check back often!
2019 International Speech Contest Semifinals - This year, following the new region quarterfinals level, each region will send a contestant (who will be randomly assigned) to one of two International Speech Contest Semifinals to be held during the International Convention in Denver, Colorado, United States. The regions for each semifinal have been determined, so be on the lookout for updates regarding who will represent your district!
The Path to Innovative Planning - If you manage projects or teams, or want to start doing so, the Innovative Planning path can boost your abilities in every phase of taking a project from conception to completion. Discover what members are saying about this beneficial career path.
In Public Relations, Persistence Pays - Public relations managers work tirelessly to foster communication within their districts—to the community at large, the media and among clubs and members. Read and learn from five public relations managers what a successful tenure looks like and glean useful advice about promoting and protecting the Toastmasters brand.
Share the Benefits - Are you looking to entice new members? The Benefits of Toastmasters Membership is a great informational piece to share with guests, community members, friends and family. This one-page document features a simple design and plenty of reasons for joining.
Spread the Word - During April, save on all promotional materials! Visit www.toastmasters.org/Promo and use code 10PROMO to save 10% on Toastmasters promotional products! Offer valid April 1–30, 2019. Not valid with any other offer.
| | |
| --- | --- |
| | Reminders |
SHARED NEWS
Watch How We Wow - Did you know that top-performing Toastmasters clubs come in a variety of styles and interests? Have you seen this entertaining Wow!Factor video? Be inspired to film your own one-minute video telling us what makes your club so great and different. To submit your video, email marketing@toastmasters.org for upload instructions and post on social media with hashtag #wowfactor.
Boost Marketing Efforts - Check out the newly redesigned All About Toastmasters brochure, which features a contemporary design and explains the benefits of membership. Hand it out to prospective members at meetings and open houses.
Are You Missing Prospective Members? - Now that the Find a Club page has been updated, it's important that you keep abreast of incoming leads. Make it a daily habit to check club email and reply promptly and directly to prospects. If you haven't already, visit Club Central and update your club's email address. View these documents to see how this process has changed.
DISTRICT NEWS
Certification Page and Narratives Due - Please submit your Quarter 3 Certification Page and Narratives to World Headquarters by April 30; the Quarter 3 Certification Page must be signed by the district director and finance manager. Prior to that, enter all financial transactions through March 31 into the District Accounting System, reconcile bank accounts as of March 31, notify World Headquarters, then email the completed Monthly Narratives and Certification spreadsheet.
Prepare for District Leader Transitions - District elections are taking place and managing the transition to the next program year is critical for success. View the Leadership Transition webpage for suggestions on how to begin planning. If you need help, please email the District Leader Support Team.
Welcome 2019–2020 Region Advisors - Be sure to congratulate the newly appointed 2019–2020 Region Advisors. RAs are here to support you in fulfilling the district mission. Learn more about their role here and how your district will benefit by working with its RA.
Charter Your New Club Early! - More clubs charter in May and June than at any other time, so beat the rush and send your new club forms in early for timely processing. If you have questions, review the How to Build a Toastmasters Club manual.
CLUB NEWS
Stay in Good Standing - Club officers who have not paid their dues will be unable to access Club Central to conduct club business 30 days after their membership expires. Please verify that all club officers have paid their dues. If you have any questions, please review the FAQ page or email the Club and Member Support Team.
Appoint a Nominating Committee - At least two weeks prior to officer elections, clubs should appoint a nominating committee, then elect officers at the first club business meeting in May. Submit your club officer list between May 1 and June 30 for credit in the 2019 – 2020 Distinguished Club Program. For more information on the nomination and election process, view pages 56 — 59 in the Club Leadership Handbook.
| | |
| --- | --- |
| | Recognition |
DISTRICT NEWS
Is Your District on the Distinguished Track? - With only three months left in the 2018–2019 District Recognition Program year, the best way to make sure your district is on target as distinguished is by regularly monitoring the District Performance Reports.
Area Directors: Get Distinguished Credit for Both Rounds - To qualify for the Distinguished Area Program, area directors must submit reports for 75 percent of their clubs for both rounds of visits. After each club visit, submit an Area Director's Club Visit Report online through District Central for the second-round submissions by May 31.
| | |
| --- | --- |
| | Training |
DISTRICT NEWS
August Training Travel Information - Incoming 2019–2020 district directors, program quality directors and club growth directors will soon receive a special invitation to register for August training that provides information on airfare and hotels. Please do not make any travel arrangements before you receive this invitation. To learn more, review Policy 8.3: District Leader Expenses.
Additional Leader Letters
---
---
---
---
---
---