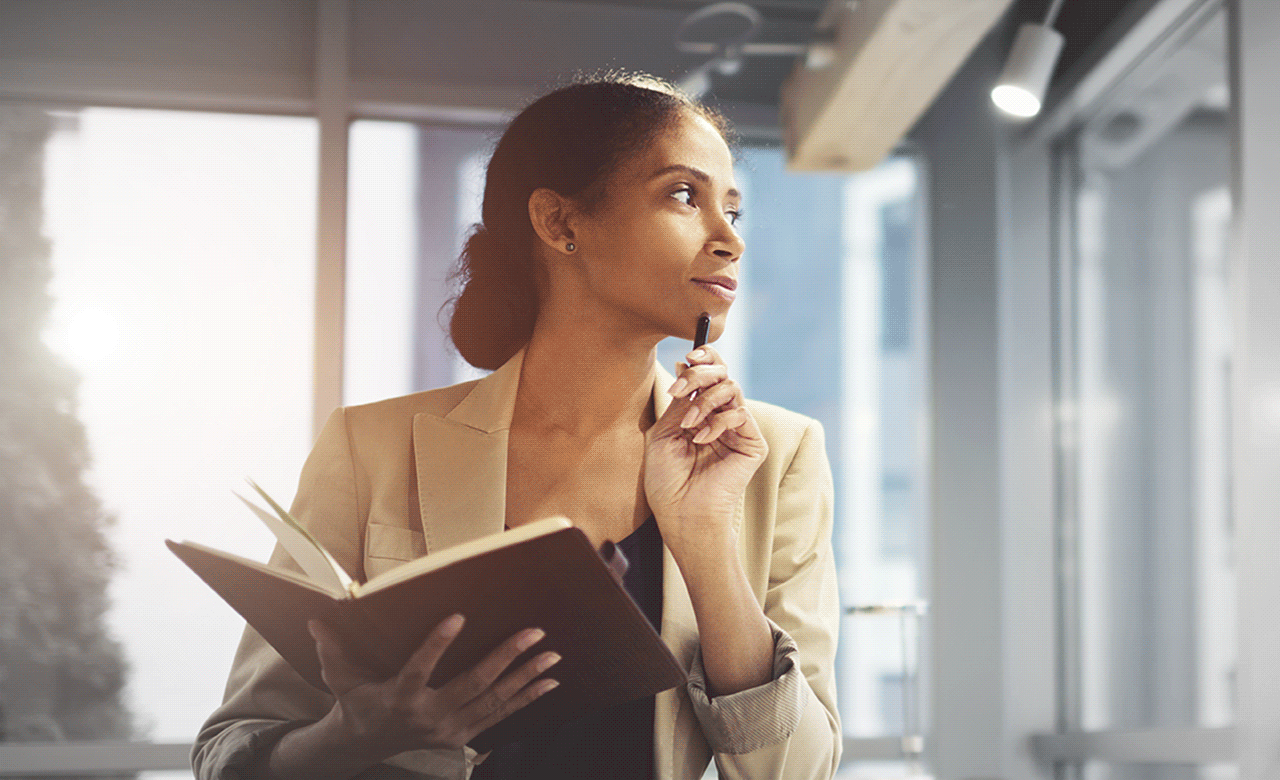 Featured Article
Identify your strengths and weaknesses and how they affect others
Shared News
Show Prospects What a Meeting is Like
Toastmasters research indicates that most club visitors are unsure of what to expect. To help them feel more comfortable and prepared, show them what it's like to attend a Toastmasters meeting. The all-new club experience video shows what happens in a club meeting, explains the roles and more! Share it with your prospects so they'll understand how much they can benefit from joining a club.
Melbourne Club Celebrates New Start with Pathways
The Port Melbourne Toastmasters in Australia was among the many clubs to celebrate when the Pathways learning experience launched in Region 12. On the day the new education program officially became available, the club turned its meeting into a Pathways party, complete with balloons, bubbles and cake.
Nominate an Outstanding Toastmaster
Each year, the International President selects several Presidential Citation recipients who will be recognized during the Hall of Fame ceremony at the Toastmasters International Convention. If you know an outstanding member who has made significant contributions to the organization, be sure to nominate them. The deadline for all nominations is May 1.
Charter Your New Club Early for Timely Processing
More clubs charter in May and June than at any other time, so beat the rush and send your new-club forms early for timely processing. If you have questions, review the How to Build a Toastmasters Club manual or email the New Clubs Team.
2018 International Speech Contest Semifinals
The Speech Contest Semifinals lead up to the World Championship of Public Speaking®. Each district sends a contestant who is randomly assigned to one of the 10 International Speech Contest Semifinals to be held during the International Convention in Chicago, Illinois. Ten semifinalists will advance to the World Championship of Public Speaking. The districts for each semifinal have been determined. Be on the lookout for updates on who will represent your district!
World Headquarters Transition to Colorado Nearly Complete — Physical System Move April 27–29
Toastmasters International is excited to announce that the World Headquarters transition from California to the new office in Colorado will be completed this month. An important part of the transition is the physical move of systems and equipment used for daily operations. Whenever possible, the transition has been planned to ensure that service to club and district leaders will not be impacted; however, from April 27 until approximately April 29, there may be service interruptions. We appreciate your patience and understanding during this time.
Club News
The Meaning of Good Mentoring
How can you ensure the success and quality of your club? Just ask Accredited Speaker and 1992 World Champion of Public Speaking Dana LaMon, who reveals that Toastmasters' fourth guiding principle — excellence — is the key. In this Toastmaster magazine article, he shares how each member is the keeper of Toastmasters excellence and how the quality of the club depends on their willingness to serve as a mentors.
Keep Your Club Officers in Good Standing
Club officers who have not paid their dues will be unable to access Club Central to conduct club business beginning 30 days after their membership expires. Please verify that your club officers have paid their dues. If you have any questions, please review the FAQ page or email the Club and Member Support team.
New! Current and Historical Club Information on Club Central
Now officers can view current and historical club information on Club Central, including a list of charter members, past officers and all club members. Log in to Club Central and select the Administrative Reports tile to access this new tool. Please email the Club and Member Support team with questions or comments.
District News
Area Directors: Receive Distinguished Area Program Credit for Both Rounds of Visits
Area directors must submit reports for 75 percent of their clubs for both rounds of visits to receive credit in the Distinguished Area Program. After each club visit, submit an Area Director's Club Visit Report online through District Central. Second-round submissions are due May 31.
Is Your District on Track to Becoming Distinguished?
With only three months left in the 2017–2018 District Recognition Program year, the best way to ensure your district is on target is by regularly monitoring the District Performance Reports.
Prepare for District Leader Transitions
District elections are right around the corner and managing the transition to the next program year is critical for your success. View the Leadership Transition webpage for suggestions on how to begin planning. If you need help, please email the District Leader Support team.
Welcome 2018–2019 Region Advisors!
Be sure to congratulate the newly appointed 2018–2019 region advisors (RAs). RAs are here to support you in fulfilling the district mission. Learn more about their role and how your district will benefit by working with your RA.
Travel Information for District Leader August Training
Incoming 2018–2019 district directors, program quality directors and club growth directors will soon receive a special invitation to register for August training that provides information on airfare and hotels. Please do not purchase plane tickets before you receive this invitation. To learn more, review Policy 8.3: District Leader Expenses.
Quarter 3 Certification Page and Narratives Due
Please submit your Quarter 3 Certification Page and Narratives to World Headquarters by April 30. Before this date, please enter all financial transactions through March 31 into the District Accounting System, reconcile bank accounts as of March 31, notify World Headquarters to close the books, then email the completed Monthly Narratives and Certification spreadsheet. The Quarter 3 Certification Page must be signed by the district director and finance manager.
Additional Leader Letters
---
---
---
---
---
---