Darryle Brown, DTM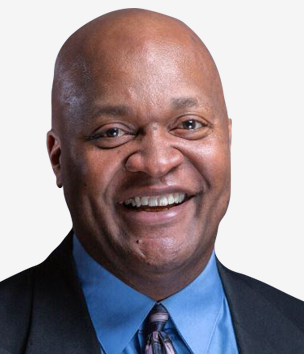 Location: Aurora, Colorado, United States
Member Since: 2004
Region Number: 4
Home District: 26
Supporting Districts: 2, 9, 21, 32, 96
Toastmasters offices held and terms of service (international, region and District level):
2017-2018 Immediate Past District Director
2016-2017 District Director
2015-2016 Program Quality Director
2014-2015 Lieutenant Governor Marketing
Toastmasters honors and recognition:
2016-2017 Distinguished District Director
2015-2016 Excellence in Program Quality Award
2014-2015 Excellence in Marketing Award
What is your understanding of the Region Advisor role and how does your experience relate to the role?
My understanding of the Region Advisor role consists of its support of District leaders in achieving success in fulfilling its mission as measured by the District Recognition Program. As a past District Director of a Distinguished District, my experience in leading my own District to past success relates well in providing the guidance needed for other Districts to also achieve the same success or greater.
What is your experience with coaching individuals and/or teams?
Coaching and leadership development is in my blood. I am of the philosophy of unlocking potential and talent in people they may not have realized they had. I work with emerging leaders to set and achieve goals, be accountable for their progress, and to embrace opportunities for personal and professional growth. Professionally, I have coached over 15 government employees including supervisors, as well as junior and senior level employees since 2012. Personally, I have successfully trained, coached, and mentored over 50 Toastmasters club leaders and over 20 new Toastmasters through my mentoring/coaching programs I developed in District 26 since 2009.
Why are you interested in serving as Region Advisor?
Serving as a Region Adviser means being entrusted to make a difference in how the leaders in our organization have a positive impact on our members at every level in their Districts. Serving in this role also provides an opportunity to give of my heart, knowledge, and experience to District leaders, and pass on skills and leadership lessons from what I received from my mentors to become a successful leader. I would like to give back by doing the same in this role by being a positive role model, influence, and motivator for future District leaders.