Violetta Rios, DTM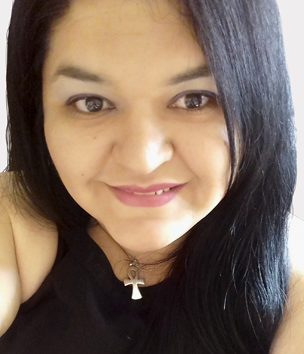 Location: Monterrey, Nuevo Leon, Mexico
Member Since: 2005
Region Number: 3
Home District: 113
Toastmasters offices held and terms of service (international, region and district level):
2019–2020 Region Advisor
2017–2018 Immediate Past District Director
2016–2017 District Director
2015–2016 Program Quality Director
Toastmasters honors and recognition:
2015-2016 Excellence in Program Quality Award
What key factors are most important as a Region Advisor to help the District achieve success?
Flexibility and empathy are a must; a Region Advisor needs to understand where their leaders are coming from and accommodate their styles, while the leaders also adapt to the RA's style. It is also important to understand the dashboards since those help set goals and determine if the District has performance cycles.
What key strengths do you bring to the District leaders?
The key strengths I bring to District leaders are focus, creativity, empathy, commitment, and passion. I constantly encourage District leaders to focus on the District mission and the activities that will help them achieve their goals. My creativity shines through by suggesting a different perspective to a current issue. I also enjoy exploring new ways of getting tasks done. Building close relationship with leaders shows empathy, and they are encouraged to continue building stronger relationships with their own teams and peers. Finally, commitment and passion show that I am in this journey with them, and gently pushing them to exceed their own expectations.
Why are you interested in serving as Region Advisor?
Passing on what I have learned and my desire to show the path to others are my main motivators to serve another year as a Region Advisor. I believe that I can continue sharing my skills and experience with all leaders by helping them understand their role and responsibilities and working together to achieve excellence.