Victoria Noethling, DTM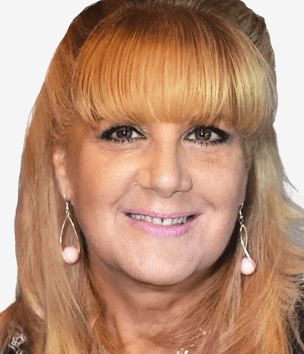 Location: Roswell, Georgia, United States
Member Since: 1998
Region Number: 2
Home District: 44
Supporting Districts: Founders, 1, 12, 52, 100
Toastmasters offices held and terms of service (international, region and district level):
2019–2020 Region Advisor
2017–2018 Immediate Past District Director
2016–2017 District Director
2015–2016 Program Quality Director
2014–2015 Lieutenant Governor Marketing
Toastmasters honors and recognition:
2015-2016 Excellence in Program Quality Award
2014-2015 Excellence in Marketing Award
What key factors are most important as a Region Advisor to help the District achieve success?
I believe listening is key to helping a District achieve success. Through listening a Region Advisor can discover training needs and address them with interactive and transferable sessions. As a team builder, I feel it is vital to share these skills and our experiences in club building to overcome fears of the unknown. Finally, being a motivator is a key factor in this role as motivating teams can inspire them to achieve greatness.
What key strengths do you bring to the District leaders?
My key strengths are patience, listening, understanding, and organization. I have spent over 40 years working with teams and training them in time management and organization. I am a delegator and work to ensure team members feel confident leading others. My style is not to push my way on others but provide ideas and let them choose their next step. If it works, they feel the satisfaction that success came from their skills. I love Toastmasters and believe in the value it brings. That passion is contagious, and I use it to encourage those I work with and lead.
Why are you interested in serving as Region Advisor?
I believe the changes we have made with this group will be impactful if we are able to continue in a second term. I also would like to be able to start with the Region Success Plan in the first months rather than after we have already begun our term. Finally, I love facilitating interactive sessions with our new leaders. I try to bring energy and enthusiasm when I attend training.