Sunil Kottarathil, DTM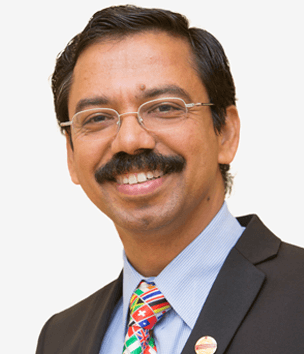 Location: Abu Dhabi, United Arab Emirates
Member Since: 2009
Region Number: 11
Home District: 105
Supporting Districts: 74, 94, 114P, 116
Toastmasters offices held and terms of service (international, region and district level):
2018–2019 Immediate Past District Director
2017–2018 District Director
2016–2017 Program Quality Director
Toastmasters honors and recognition:
2017–2018 President's Distinguished District Director
2016–2017 Excellence in Program Quality Award
What is your understanding of the Region Advisor role and how does your experience relate to the role?
The Region Advisor role is to support the District leaders in achieving the District mission. My experience in Toastmasters as a servant leader involved guiding the leaders at club, Area, Division, and District levels to chart out strategic plans to achieve their goals. It was a pleasure to share the best practices among other Districts and provide tips in implementing them.
What is your experience with coaching individuals and/or teams?
Building a rapport with the individual or team is very important for effective coaching. Gaining the trust and making the individual/team feel that you are one among them was the key factor in success for me as a coach.
Why are you interested in serving as Region Advisor?
Having led District 105 to achieve President's Distinguished status in its first year of reformation—in spite of economic recession—I believe the lessons learned can be effectively utilized in supporting other District leaders, by providing practical tips on building new clubs and achieving excellence at the club level. On a personal level, it always gives immense satisfaction in being a contributing element to others' success stories.