Sudash Liyanage, DTM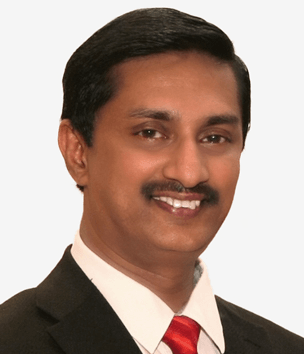 Location: Kotugoda, Sri Lanka
Member Since: 2006
Region Number: 13
Home District: 82
Supporting Districts: 41, 82, 92, 98, 120, 121
Toastmasters offices held and terms of service (international, region and district level):
2017–2018 Immediate Past District Director
2016–2017 District Director
2015–2016 Program Quality Director
2014–2015 Lieutenant Governor Marketing
Toastmasters honors and recognition:
2016–2017 President's Distinguished District Governor
2015–2016 Excellence in Program Quality Award
2014–2015 Excellence in Marketing Award
What is your understanding of the Region Advisor role and how does your experience relate to the role?
My primary role as Region Advisor is to support the District in achieving its mission as measured by the District Recognition Program. The role also entails helping District teams develop achievable goals and collaborating with teams to identify and implement marketing plans that grow the membership and new clubs. In addition to training District leaders, I will also act as a mentor and guide them to reach their goals. My experience in establishing new businesses, conducting training and promotions, penetrating new markets, managing conflict, and troubleshooting problems will assist me in my role and help realize the maximum potential and mission of the District.
What is your experience with coaching individuals and/or teams?
Since 2006, I have led numerous training and coaching sessions, as well as workshops, for Toastmasters members. I was a club coach for a far-flung club in Sri Lanka and coached them to Distinguished status and later helped them charter two more clubs. In terms of individual coaching, I have spent the past 13 years coaching and mentoring many current and past District officers, and I am proud to say that within my club we have developed 12 Area Governors/Directors and four Division Directors.
Why are you interested in serving as Region Advisor?
As a member who has served in every District leadership position, I believe it is my turn to reciprocate my learning. It is also an opportune time to have skilled, experienced, and passionate leaders mentor and nurture more leaders with Toastmasters' values, especially for a growing region. Having begun my Toastmasters leadership journey in 2007, I have a deep awareness of the people, culture, and dynamics of Districts in the region. I have a flair for networking, developing relationships, and mentoring, all of which will help me work closely with respective leaders to achieve their respective District goals. In addition, my background as a professional marketer and experience in assisting with chartering over 20 clubs can help our incoming leaders market their club's potential to transform a person. I firmly believe that my experience and knowledge could contribute positively to help all Districts achieve the District mission.