Pat Johnson, DTM, PIP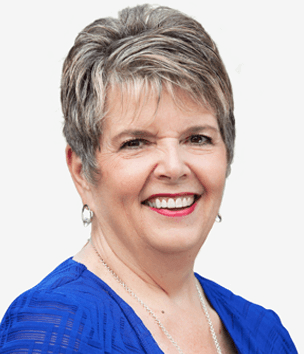 Location: Victoria, British Columbia, Canada
Member Since: 1983
Region Number: 10
Home District: 21
Toastmasters offices held and terms of service (international, region and district level):
2010–2011 Past International President
2004–2006 International Director
2002–2003 Immediate Past District Governor
2001–2002 District Governor
1999–2000 Lieutenant Governor Marketing
Toastmasters honors and recognition:
2012 Presidential Citation Award
2001–2002 Distinguished District Governor
What is your understanding of the Region Advisor role and how does your experience relate to the role?
I have experience in District success planning on all levels, including working with Districts, Areas, Divisions, clubs, and internationally. I have background in strategic planning, coaching, and project management, as well as identifying gaps and revising plans. My experience in communication and facilitation—online, written, person-to-person, articles, and multimedia formats—also relate to the role of Region Advisor.
I am a certified facilitator, and have experience in conflict resolution, mediation, and negotiations. I have also been a manager of Learning Masters, chair and co-chair of ILC, served on Executive and Board of Director (BOD) committees, and was the Host District Chair for the 2017 Toastmasters International Convention.
In terms of leadership development, I have mentored and coached individuals and teams from the club to international level. I gained valuable experience through developing and supporting BOD members as International President, and as creator of leadership development programs in the corporate world.
What is your experience with coaching individuals and/or teams?
I started building clubs in Toastmasters within the first few years of my membership. In the 1980s, I helped charter a club in Canada, and I have been passionately involved in various stages of building and sustaining clubs ever since. I have delivered workshops, webinars, podcasts, and training sessions on building and sustaining community and corporate clubs. I have had experience with college and university clubs and the unique challenges they bring to the District. I see opportunity everywhere to build clubs and extend our network across the globe.
Why are you interested in serving as Region Advisor?
My involvement in Toastmasters International is sustained by continuous learning. My background, skill set, and expertise gained through years as a corporate trainer, professional coach, and Toastmasters leadership positions prepared me for this role. I see the Region Advisor role as an opportunity to apply my skills and expertise on a global level and to continue to grow as an individual and as a Toastmaster. In recent years, I had the opportunity to informally and formally work with District teams in their quest to achieve Distinguished status. I found this process of engagement exciting and satisfying. I loved the opportunity to work collaboratively to find solutions and ideas that would work within that District's unique circumstances. I feel that my broad international background within our organization will bring a level of knowledge and awareness to Region 10.