Marcie Gansler, ACS, ALB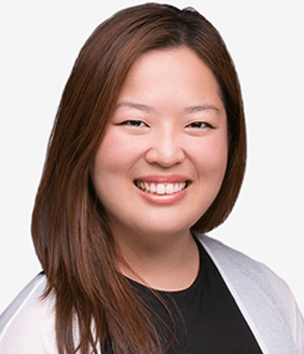 Location: Seoul, Korea (Republic of)
Member Since: 2012
Region Number: 14
Home District: 93
Toastmasters offices held and terms of service (international, region and district level):
2018–2019 Immediate Past District Director
2017–2018 District Director
2016–2017 Program Quality Director
Toastmasters honors and recognition:
2013–2014 Excellence in Program Quality Award
What is your understanding of the Region Advisor role and how does your experience relate to the role?
A Region Advisor serves as a mentor to the Districts, helps them understand how to complete their District Success Plan, assists them in developing and setting marketing strategies, and offers support throughout the year. A Region Advisor is also a trainer—someone who informs and facilitates discussion, learning, and collaboration at various District leader-focused events.
As a lifelong educator, I have extensive experience working with a variety of age groups and have developed a range of teaching tools to meet people at their own level. As someone who was raised in the United States but has lived in Korea since 2008, I have a strong understanding of the diverse needs and challenges facing a multicultural and international organization. Additionally, having a degree in psychology has given me a foundation in interpersonal communication and conflict resolution. Finally, having been on teams that were Distinguished and not Distinguished, I have a broad perspective of what might or might not work.
What is your experience with coaching individuals and/or teams?
I have had the privilege of serving as a mentor for several individual members at the club level. These members have been both new and more established. In addition to mentoring individuals and club officer teams in Toastmasters, both in the speaking and the leadership tracks, I have served on HPL guidance committees and past leader groups. As a teacher, I have also mentored new instructors. I spent seven years teaching in Gimpo Foreign Language High School (leaving the school as the longest-tenured foreign language instructor) and was the lead English instructor, which meant training, guiding, and mentoring a new teacher every year or so.
Why are you interested in serving as Region Advisor?
I strongly believe in and have reaped many benefits from Toastmasters, and now it's my turn to give back. Because of Toastmasters, I was able to overcome my fear of public speaking, expand my network, experience a variety of different leadership opportunities, and become a better version of myself. Region 14 has experienced tremendous growth, but we've also seen many interpersonal conflicts among teams. These conflicts can hinder growth and keep Districts from reaching their full potential, thus limiting the member experience. Having experienced conflict within a team firsthand and from a third-person perspective, I am better able to help District leaders successfully plan, communicate with their team members, and ultimately create the best and most welcoming environment for their District, their teams, and their members.