Kimberly Myers, DTM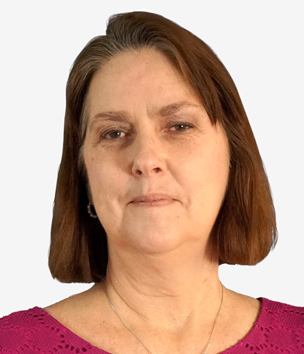 Location: Kansas City, Missouri, United States
Member Since: 2004
Region Number: 4
Home District: 22
Supporting Districts: 6, 22, 64, 99, 106
Toastmasters offices held and terms of service (international, region and district level):
2019–2020 Region Advisor
2014–2015 Immediate Past District Governor
2013–2014 District Governor
2012–2013 Lieutenant Governor Education and Training
2008–2009 Lieutenant Governor Marketing
Toastmasters honors and recognition:
2013-2014 Select Distinguished District Governor
What key factors are most important as a Region Advisor to help the District achieve success?
Focusing on the District mission is the most important factor in helping a District achieve success. Too often teams get hung up on events like speech contests and lose sight of their true mission. That being said, it is vital to keep members positive through the year and build a pipeline for club growth. Region Advisors must help with any transitions the Districts go through and focus on helping clubs reach Distinguished status.
What key strengths do you bring to the District leaders?
As we rose to the status of Select Distinguished District, I knew that keeping the end goal in mind and sharing that vision with District members would be an effective motivator. I am available to my teams, respond to them in a timely manner, and am a strong trainer and facilitator.
Why are you interested in serving as Region Advisor?
It is a pleasure and a challenge to coach and mentor District teams to achieve their goals. I enjoy the challenge and love working with teams to help them help themselves.