Kaylene Ledgar, DTM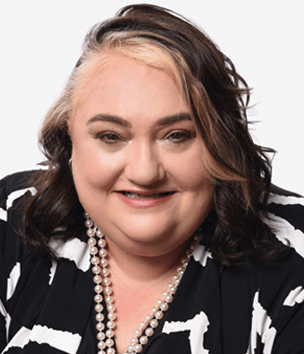 Location: Frankston, Victoria, Australia
Member Since: 2003
Region Number: 12
Home District: 73

Toastmasters offices held and terms of service (international, region and district level):
2012–2013 Immediate Past District Governor
2011–2012 District Governor
2010–2011 Lieutenant Governor Education and Training
2009–2010 Lieutenant Governor Marketing
Toastmasters honors and recognition:
2011–2012 Distinguished District Governor
2010–2011 Excellence in Education and Training Award
2009–2010 Excellence in Marketing Award
What is your understanding of the Region Advisor role and how does your experience relate to the role?
As Region Advisor, I will support, coach, and guide District leaders, particularly in helping them gain clarity in their role and the District mission. I will support them in identifying their personal goals and their overall goals to achieve the District mission by drawing on my Toastmasters and business knowledge of both online and offline marketing. My passion in coaching will be key to supporting and guiding leaders to fulfill their goals and responsibilities. Together, I hope we can inspire others to take on leadership roles. I will support District leaders with their success plans and marketing plans, including outreach during official visits, and will nurture our region. I will utilize my training, facilitation, and coaching skills for District Leader Training and on official visits. Most importantly, I will listen to our leaders and tailor my support to their needs while staying true to the role of Region Advisor.
What is your experience with coaching individuals and/or teams?
I own my own coaching business and have extensive experience as a speaking coach and holistic life, career, and executive coach. I also provide regular one-on-one coaching/mentoring to Toastmasters members and leaders. It's important to have clear expectations when beginning a coaching relationship, and leaders need to know I am there to support them, not dictate to them. During coaching conversations, I use a series of questions to help leaders identify their path and provide guidance and resources. The focus is on the leader and their goals; that said, I always learn from experience. I have been called upon by District leaders to coach individuals who are struggling with their roles or in a situation.
Why are you interested in serving as Region Advisor?
My calling in life is to help others unlock their true path and live the life they are meant to live. It would be an honor to work with our District leaders as they walk their leadership path, supporting them in achieving their goals and growing as leaders. Each leader is unique, and their journeys, while occasionally similar, will be exclusively their own. I am a learner at heart and the role of Region Advisor is an exciting opportunity for me to grow as a leader/coach. Working with leaders beyond Australia will also be a rewarding learning experience.