Jessica Allen, DTM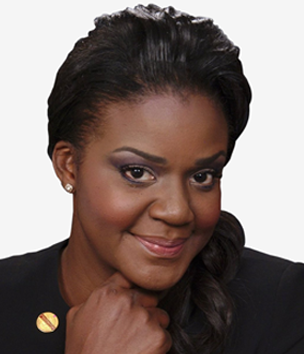 Location: Lakewood, California, United States
Member Since: 2006
Region Number: 2
Home District: 1
Supporting Districts: 4, 33, 49, 101, 115
Toastmasters offices held and terms of service (international, region and district level):
2019–2020 Region Advisor
2017–2018 Immediate Past District Director
2016–2017 District Director
2015–2016 Program Quality Director
Toastmasters honors and recognition:
2015-2016 Excellence in Program Quality Award
What key factors are most important as a Region Advisor to help the District achieve success?
Some of the key factors that are most important for a Region Advisor include knowledge of club building, understanding of the Toastmasters governing documents and District Recognition Program, conflict resolution skills, technical skills, innovation, and the ability to be a mentor and friend to all you serve.
What key strengths do you bring to the District leaders?
The strengths I bring to District Leaders include team building, a technical background, public relations and marketing skills, conflict resolution, and strategic planning. I am a strong communicator, which I find vital in mentoring and motivating others. My ability to train others has greatly improved because of this position, and I am flexible. As a director of social media, my knowledge of marketing is a valuable asset that I am able to leverage in this role.
Why are you interested in serving as Region Advisor?
I would like to continue to serve Region 2 because I established a foundation with the leaders that will continue next term and I believe there will be more productivity because of that. Through the relationships we cultivate, we can partner together to accomplish our goals. In addition, not only do I absolutely love being a Region Advisor because of the training component, but I believe that I have gained the trust of the leaders I support.