James Taruc, DTM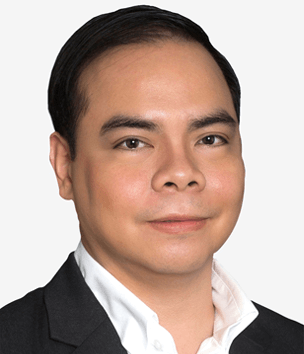 Location: Riyadh, Saudi Arabia
Member Since: 2008
Region Number: 11
Home District: 79
Supporting Districts: 20, 79, 104, 105, 122-PTC
Toastmasters offices held and terms of service (international, region and district level):
2018–2019 Immediate Past District Director
2017–2018 District Director
2016–2017 Program Quality Director
2015–2016 Club Growth Director
Toastmasters honors and recognition:
2016–2017 Excellence in Program Quality Award
2015–2016 Excellence in Marketing Award
What is your understanding of the Region Advisor role and how does your experience relate to the role?
Region Advisors provide support, encouragement, motivation, guidance, help in problem solving, and uplift District leaders to enable them to achieve the District goals. My extensive years in District leadership having covered all the facets of District management and operations will be beneficial if shared positively. It is my ambition to be Region Advisor as a culmination of my Toastmasters journey.
What is your experience with coaching individuals and/or teams?
At several points in my life, I was a leader seeking mentorship and coaching from my predecessor. I believe that the current District Director saw potential in me in by appointing me as his Parliamentarian. When asked, he said that he values the advice, guidance, and support provided to him when he was a Program Quality Director, Division Director, and Area Director. For me, when people express appreciation of my services to them, it validates my coaching abilities. I will bring this rich experience to help District leaders succeed as well.
Why are you interested in serving as Region Advisor?
I find it fulfilling to provide guidance, advice, and constructive feedback to help District leaders. I aim to be a coach and mentor. Having climbed the ladder starting as Vice President Public Relations to Immediate Past District Director, these five years of experience could be a great source of support to striving leaders, which is in line with our tagline "Where Leaders are Made". It is rewarding to empower others to succeed.