Godalys Reina, DTM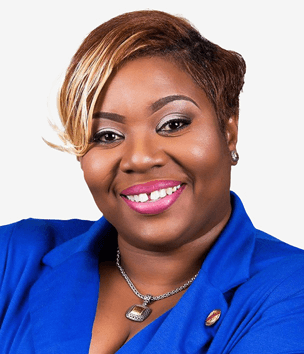 Location: Willemstad, Curaçao
Member Since: 1995
Region Number: 8
Home District: 81
Toastmasters offices held and terms of service (international, region and district level):
2018–2019 Immediate Past District Director
2017–2018 District Director
2016–2017 Program Quality Director
2015–2016 Club Growth Director
Toastmasters honors and recognition:
2016–2017 Excellence in Program Quality Award
2015–2016 Excellence in Marketing Award
What is your understanding of the Region Advisor role and how does your experience relate to the role?
The Region Advisor supports District leaders in achieving the District mission, which is to build new clubs and support all clubs in achieving excellence. This is achieved through guidance during monthly online meetings, coaching sessions, and by providing training to the District leaders. Being able to guide teams in a District as challenging and diverse as District 81 has equipped me with the experience and knowledge to successfully guide teams from different backgrounds to achieve their desired goals.
What is your experience with coaching individuals and/or teams?
I have coached teams in my professional career, as a volunteer, and as a District leader. I have successfully coached teams in implementing new organization strategies, dealing with change, and in organizing several small, medium, and large activities in professional and social settings. I have also coached individuals in research projects and areas of personal development.
Why are you interested in serving as Region Advisor?
Serving as a Region Advisor gives me the opportunity to share my knowledge in strategic planning on the District level to assist District leaders in achieving their goals. I have been blessed to learn from several remarkable leaders and have successfully applied proven strategies, led my teams, and achieved the desired results. Serving as a Region Advisor will allow me to share that knowledge and experience with other leaders and positively contribute to the growth and strengthening of Toastmasters International.