Cyndi Wilson, DTM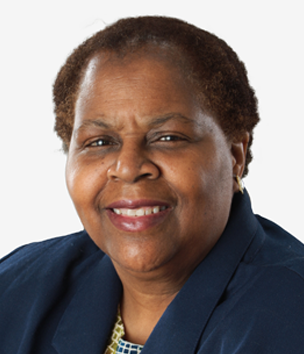 Location: Hillside, New Jersey, United States
Member Since: 2007
Region Number: 9
Home District: 83
Toastmasters offices held and terms of service (international, region and district level):
2019–2020 Region Advisor
2014–2015 Immediate Past District Governor
2013–2014 District Governor
2012–2013 Lieutenant Governor Education and Training
2011–2012 Lieutenant Governor Marketing
Toastmasters honors and recognition:
2013–2014 Distinguished District Governor
2012–2013 Excellence in Education and Training Award
What key factors are most important as a Region Advisor to help the District achieve success?
One must keep the communication channels open and available, follow up with leaders on their plans, encourage them to continue moving forward on their marketing and communication plans, celebrate successes with them, and remind them that you are there to support them.
What key strengths do you bring to the District leaders?
I bring passion and determination to whatever I face. I am a project manager by profession; therefore, I can bring structure and organization to an activity. I listen to all sides and I work to bring success through collaboration. I believe that fun is an integral part of team building. I also believe in public recognition to celebrate the successes.
Why are you interested in serving as Region Advisor?
I have discovered that this journey has increased my ability to coach District leaders that I have encountered thus far and have benefited from building trusting relationships with them. I want to continue to assist them in driving toward their District's success.