Cindy Laatsch, DTM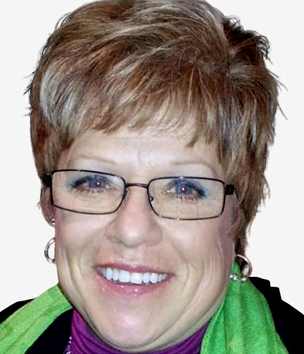 Location: Franklin, Wisconsin, United States
Member Since: 2009
Region Number: 1
Home District: 35
Supporting Districts: 7, 15, 39, 57
Toastmasters offices held and terms of service (international, region and district level):
2019–2020 Region Advisor
2017–2018 Immediate Past District Director
2016–2017 District Director
2015–2016 Program Quality Director
2014–2015 Lieutenant Governor Marketing
Toastmasters honors and recognition:
2016–2017 Distinguished District Director
2015–2016 Excellence in Program Quality Award
2014–2015 Excellence in Marketing Award
What key factors are most important as a Region Advisor to help the District achieve success?
One of the most vital factors to help the District succeed is understanding the needs of each District leader. This enables Region Advisors to provide support, resources, and direction when needed. An additional factor is an understanding of the District mission and how to support and motivate leaders to fulfill their roles and deliver a world-class member experience. I believe serving as a role model for leaders is key, and I have a desire to develop relationships with fellow Region Advisors and District leaders.
What key strengths do you bring to the District leaders?
The District leaders I work with know that I understand and empathize with the demands placed on them. I am a safe place for idea creation and feedback and my door is always open. I prepare for peer calls, so the time is focused, used effectively, and based on the individual's needs.
Why are you interested in serving as region advisor?
My skill set as it relates to training, facilitation, and coaching has a direct impact on the Districts I am serving. Training my students and Region Advisor colleagues has been extremely rewarding. Serving again as a Region Advisor will continue to develop my skills while I serve Toastmasters International and its members. I continue to be inspired and motivated by my fellow Region Advisors. I am proud to be part of this incredible group of Toastmasters.