AUGUST 21–24, 2019 / DENVER, COLORADO
Venue
Gaylord Rockies Resort and
Convention Center

6700 North Gaylord Rockies Boulevard
Aurora, Colorado 80019
Phone: +1 720-452-6900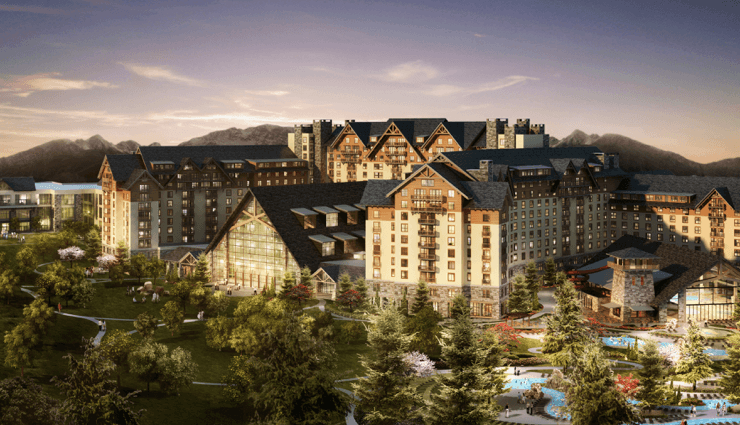 ---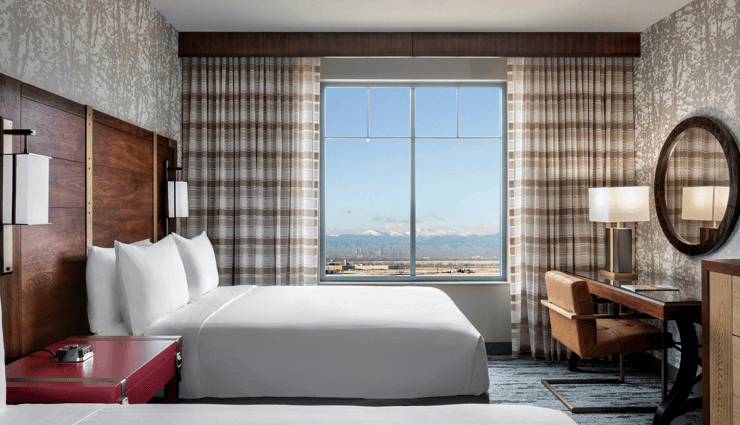 Hotel
Gaylord Rockies Resort and
Convention Center

6700 North Gaylord Rockies Boulevard
Aurora, Colorado 80019
Phone: +1 720-452-6900
Stationed ideally at the edge of the Front Range, the newly unveiled Gaylord Rockies Resort & Convention Center in Aurora invites you to find sanctuary just minutes from Denver International Airport and in the vicinity of Toastmasters new World Headquarters home.
Gaylord Rockies has rustic, alpine charm, features well-appointed rooms and suites, plus more than 485,000 square feet of convention space. Tranquility is a focus in the relaxed, cabin-style environment with many amenities. Dine formally or casually at restaurants that serve steak and American, Asian and Italian fares, before retreating to accommodations with luxury bedding, high-speed Wi-Fi and prompt room service. No matter what time of year, indulge in the treatments at the luxurious spa, the shopping at diverse stores, the adventures at both the indoor and outdoor water complexes and the picture-perfect views of the nearby mountains and nature.
Check-In: 4 p.m. Mountain Time
Check-Out: 11 a.m. Mountain Time
Discounted Toastmasters International hotel room rates are no longer available. If you still wish to stay at the Gaylord Rockies Resort, please contact the hotel directly to secure a rate and reservation.
Parking:
On-site parking is 29 USD daily
Valet parking is 39 USD daily
Internet access:
High-speed internet access is available in all guest rooms and covered under the resort fee. The hotel lobby includes complimentary wireless access at designated workstations.